Medium level
Want that classic Ronix fit, and don't feel like spending those extra bucks on our heat moldable liners or Brainframe technology? The Cocktail is our most affordable closed toe boot. This new well drink for your lower limbs is preferred by former world champions like Erik Ruck and our cable team. Made with the same high memory foam you would find in our District boot, cut at a lower height, and offering an unreal fit and improved communication between rider and board.
Baseless plate with 6 "hole pattern
M6 screws include
Built in J-bars for extra heel stronghold
3D Tongue
Stage-2 inner boot
Double x lacing for better fit.
closed toe
Flex 6
Footbed feel 2
Size Guide Preston
Us
Eu
6-7
38-39
8-9
41-42
10
43
11-12
45-46
13-14
47-48
-RONIX Binding terminology and technology-

Ronix flex scale between 1-10 describes the binding flex. Where 1 is the soft (flexible), and where 10 is rigid (fast reaction) laterally.
Baseless You stand directly on the board. Only a super cushioning footbed. The plate is very light, minimizing heel / toe lift, maximizes energy transfer and control.
Footbed Feel 1-3 indicates how the footpad work. 1 is soft, comfortable and gives a calmer boards. 3 is harder but not less comfortable, but has more cushioning and gives an energetic board. (faster response)
Double stuff footbed Gives the foot a more natural and better angle. Stiff on the outside and soft on the inside.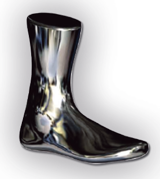 Dubbel last (last= aluminum form that binding is manufactured around.) Creates a well-fitting fit without pressure points or gaps.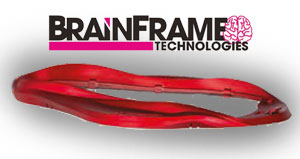 Brainframe Very stiff plate that makes it possible to change the inner shoe. It also provides more contact with the board and is extremely durable.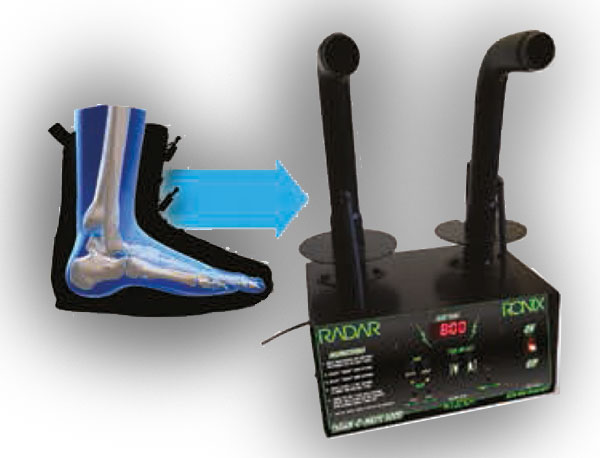 Intuition Lightweight inner boot that is preshaped. It can be heated and molded into a perfect fit. (heated by the machine to 120 degrees, which is available in most sports stores.)