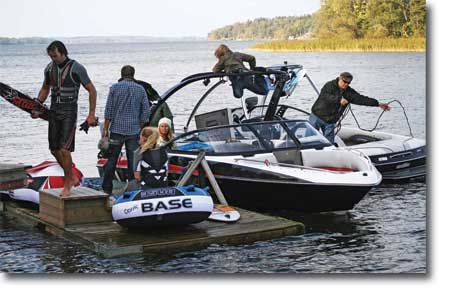 Vattenspegelvägen 2

147 91 GRÖDINGE

Fone: 08 / 711 08 40

Org nr 556650-6639






A brief summary of Skimarine Sports AB
Skimarine
is selling water sports and boating products online and at our water sports center, Vattenspegelvägen 2 147 91 Grödinge, to everyone who
appreciate a wide range of good quality and a high level of service at reasonable prices.
We offer active people sports products for boating and
water sports.
We want to help you choose the right product for the right purpose and make you feel that you are satisfied.
We offer you
high quality products
and a first class service by knowledgeable staff with experience starting back in the 1970's.

Skimarine is to become the leading online shop for water sports, if we are not already there?

Skimarine only sell recognized brands from the U.S., Europe, Asia and of course our own Swedish brand "BASE Watersports". From the very first run up to advanced competition skiing, there are products to suit everyone. We turn to those who want to have fun or do something exciting on your free time. If you want to feel good and look after your body. If you like action and love to compete.
Skimarine
offers everything for everyone with fast delivery and secure payments.
If we are to care for ourselves, we must first care about you and we do not stop until you are 100% satisfied.
Shopping with us is safe, fast and easy.
Welcome.