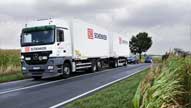 All shipping is done with DB Schenker or DHL
Delivery Normal delivery from skimarine.se is 1-3 days for orders made with invoice.
If you choose to pay cash on delivery, delivery time 1-4 days. Some products may be in high season
or at high loads have slightly longer delivery time. You will receive a shipping confirmation email when the
your order is sent. If you have not received this within 3 working days, please contact our customer service.
NOTE!
The invoice is in the plastic pocket on the outside of the package.
Shipping: In addition to the price, you must pay the shipping costs. Normally, no additional fees apply. Delivery time: Orders placed before noon are processed on the same day and are normally delivered within 1-3 days. But can also happen both earlier and later than expected. We reserve the right to cancel the non-deliverable item from your order with a price deduction for the same. If you wish to order another, equivalent item, this is to be considered a new order. If you wish to cancel an item due to delay in delivery, this is possible until the goods have been effected (see below under "Cancellation"). Part deliveries are made only at your request and incur additional shipping costs for you. Delivery method: When you place your order, it also shows which delivery method you have chosen. Usually an item is shipped with DHL or Schenker, but we may use another freight forwarder. Shipping cost is shown at checkout. It is your responsibility to ensure that the address you entered at the time of ordering is correct. Delivery takes place only within Sweden, unless otherwise agreed in advance.
It is your responsibility to redeem the item at the delivery point within the time stated on the slip. If you can not receive the package when delivered, or not pick up your package at the delivery point, sent it back to us, and we may then charge you a reasonable fee for shipping and administrative costs. Not paid this cost, given the requirement to collection.