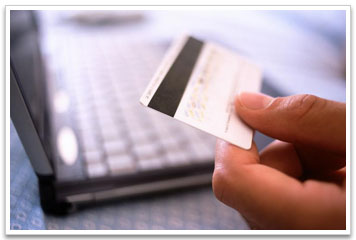 Company
www.skimarine.se is provided by Skimarine Sport
i Huddinge
AB with Org number 556650-6639. Information & images on the website are owned by the company or partner and may not be copied without permission.
General
For you, who is a private person, the Distance Contracts (see below for withdrawal) and Consumer, which has strict rules, which means that the law applies even though you haravtalat otherwise. For businesses, including sole traders, the Sale of Goods Act, which is dispositive, which innebäratt agreements between undertakings are primarily before the law.
When you, as a private individual, registered and placed your order, godkännerdu that we store and use your information in our business to the best way of bringing our full commitment to you. We protect your personal data under the Data Protection Act, you have the right to access the data and to get these deleted if you wish.
If any provision is found to be void as required under Swedish or EU law, this will not mean that purchasing entirely invalid but the invalid condition must then be replaced by an equivalent statutory text.
You can order via our online store. All other forms of order must be agreed with us in advance. All prices include VAT at 25 percent.
We reserve the right to print and write errors. If you are under 18 must have parents, that is. parent, state. Such authorization may be given by a parent sends his or her explicit permission to us by e-mail. All false orders are tracked and reported to the police, and if we have suffered financial or other harm, we will seek damages.
It is clear from the online store where prices are inclusive or exclusive of VAT. Prices are stated in Swedish kronor. In the shopping cart you can see the total price including all fees such as VAT, shipping and payments.
Payment is made through the selected payment method at the cashier. The payment method is provided by Bambora together with partners, "Cash on delivery" via shipping company or by bank transfer. Card payment is accepted by Visa, MasterCard and Maestro. Your debit card is charged directly. In collaboration with Collector, we offer invoice and part payment. The service is based on a one-time credit that enables easy and secure payment of your purchases through invoice or part payment. More information and full terms and conditions for Collector payment methods can be found at Collector.se. The invoice has a maturity of 14 days. After the purchase has been completed, the invoice will be sent to your national registration address. You can then choose to pay the full amount right away or apply to split the payment into smaller parts by logging into Collector.se. In order to use the service, you must be resident in Sweden and at least 18 years old at the time of purchase. The payment method is only available to private individuals and as a lender we assume that you have handled your financial obligations and have a good payment history. A credit check is made in connection with the purchase, which means that a credit report is obtained. Credit information taken by Collector does not affect your credit rating and cannot be seen by others who request credit information about you, such as banks. In case of late or non-payment, a delay fee is charged as well as interest on late payment. Collectors customer service is happy to help you with any questions regarding your invoice or part payment. Contact us by phone on 010-161 00 00.
Prices for partial payment purchases
Period Interest Monthly fee Administration fee
3 months 0,00% 30 kr 0 kr
6 months 0,00% 30 kr 95 kr
12 months 9,95% 30 kr 195 kr
24 months 19,95% 30 kr 295 kr
Refund on invoice or partial payment purchases
If you have paid your invoice or part payment, but still have canceled your purchase, you have a balance with Collector. Collector will reimburse the amount you paid after we received the return information from the merchant. The refund is made to your account so you need to notify us your account details along with the invoice details. https://www.collector.se/kundservice/.

Shipping: In addition to the price, you must pay the shipping costs. Normally, no additional fees apply. Delivery time: Orders placed before noon are processed on the same day and are normally delivered within 1-3 days. But can also happen both earlier and later than expected. We reserve the right to cancel the non-deliverable item from your order with a price deduction for the same. If you wish to order another, equivalent item, this is to be considered a new order. If you wish to cancel an item due to delay in delivery, this is possible until the goods have been effected (see below under "Cancellation"). Part deliveries are made only at your request and incur additional shipping costs for you. Delivery method: When you place your order, it also shows which delivery method you have chosen. Usually an item is shipped with DHL or Schenker, but we may use another freight forwarder. Shipping cost is shown at checkout. It is your responsibility to ensure that the address you entered at the time of ordering is correct. Delivery takes place only within Sweden, unless otherwise agreed in advance.
If you have received a product that has been damaged during shipping, you are asked / advised to contact Skimarine sport or the shipping company / freight forwarder (preferably directly upon receipt), in order to simplify the handling and improve the evidence situation for yourself. However, you have 2 months to wear after the fault is discovered. We ask / recommend that you do not pass the product on or return it until you have been approved by the shipping company or Skimarine sport AB, as this can deteriorate the evidence situation. If the packaging is damaged upon receipt, immediately inform the customer. We recommend complaining freight damage directly to the freight forwarder for fast and easy handling.
It is your responsibility to redeem the item at the delivery point within the time stated on the slip. If you can not receive the package when delivered, or not pick up your package at the delivery point, sent it back to us, and we may then charge you a reasonable fee for shipping and administrative costs. Not paid this cost, given the requirement to collection.
You can make changes to your order until the order is effected. By effecting means that invoice or delivery document is created. If the amendment is approved, and the item is in stock, any price differences to be settled according to the price in effect at the time of change. It is not possible to modify an order when the order is effected. Of course, the orders already shipped out from our system, therefore, does not change. Individuals have the right of withdrawal as outlined under "Returns".
A cancellation is not valid until you have received confirmation of this from us. You may cancel your order at no cost to you until the order has been effected, that invoice or delivery document is created. After this time you are required to accept delivery. Cancellation of non-stocked be ordered or manufactured for you, is not possible, after we ordered or commenced manufacturing of goods / services.
As an individual, you are under Distance Contracts right to cancel your purchase within 14 days. The right of withdrawal starts the day we confirmed your order for a service from us and the day you received the goods or a substantial part of it. If you regret your purchase should the product be returned in its original condition with original packaging. You, the customer obviously has the right to try and examine the product at home to ensure that the product meets your expectations. If the product quality has been affected as a result of that the customer has handled the more than what is necessary to examine its properties or functions, will deduct the refund corresponding to the product's value reduction to be made. If you want to exercise your right please notify it to us Skimarine sports, preferably via our RMA or via email or by a phone call to us. You can also notify Skimarine sport of withdrawal of the purchase by completing and mailing the Consumer Agency's form to Skimarine sports. The form can be found here:
http://publikationer.konsumentverket.se/sv/
publikationer/lagarregler/lagar/2angerblankett.html
The form is then sent to the following address:
We ask you to postpone the return until we have contacted you regarding. appropriately for return shipping. If you meet the conditions required in order to apply the right of withdrawal and to us, you will then receive a reply by e-mail or telephone from us, in the given case with information on how to return the goods in an appropriate manner. Remember to follow our recommendations on the packaging (to avoid possible. Depreciation) and shipping method. Return shipping cost dose not Skimarine sport pay. Reimbursement of the purchase price will be made within 14 days from the day we received the good or we received notification that the item has been sent back. Applies the service counted 14 days after we have received notification that the purchase undone.
Claims and repurchases in certain cases
If you, as an individual or a business person, have received a damaged product on delivery, or if we have sent the wrong item, you should notify us by e-mail or telephone, but no later than 2 months after you have discovered the error. See also the heading "In case of damage to delivery". This applies to both private individuals and companies, when the damaged, incorrect or complaint goods are to be returned, we ask / recommend that you first contacted us, preferably via e-mail or telephone. We recommend that the return freight is made in agreement and with any of the freight forwarders with whom Skimarine sport AB has an agreement, in order to avoid unreasonable return freight costs which Skimarine sport cannot bear. Return the item / product, along with a detailed description of the error and contact information. If the item is not an approved complaint or warranty, you will be responsible for the shipment and we will contact you about how / if we will send the product back to you. If we are unable to send a repaired item or new item to you within a reasonable time, we will refund what you paid for the damaged or incorrectly shipped item, however within 14 days from when we received the product. Compatibility issues often occur between different products, and we therefore recommend that you find out as much as possible before you place your order to avoid unnecessary costs. Otherwise, the right of complaint applies, ie. up to 3 years after the date of purchase against presentation of receipt or similar that confirms the purchase.
We reserve the right to printing errors and to errors in the information and specifications regarding products and services that exist in our range. If there are images in our online store, they should not be taken as accurate representations of a particular product.
Force Majeure
Force Majeure such as war, widespread labor conflict, blockade, fire, environmental disaster, serious contagion or other extent that a party has no control over and which prevents the party from fulfilling its obligations and relieves the party from this. Such exemption applies provided that the business cannot be conducted under these conditions either. The counterparty shall be informed immediately of any circumstances which may apply this provision.
Contact, customer service or Complaints
If you want to contact us or if you as a customer have a complaint, these can be made through our contact details, they can be found on our contact page.
Swedish law shall apply to all purchases under these contract terms. Disputes regarding purchases under these contract terms shall be exclusively examined by the Swedish public court.